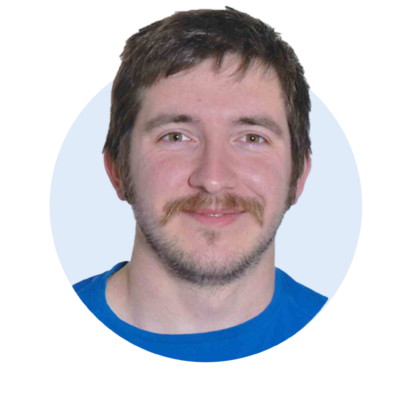 Carlos Sanz Blesa
Customer Support Representative
Carlos graduated from the University of Zaragoza, Spain, with a degree in philosophy. He spent the last year in Budapest, Hungary, thanks to the Erasmus exchange program, where he not only mastered English, but also Italian and enough Hungarian to merge a little deeper with the culture of the country.
Before graduating, he started working in a hostel in the city, where he stayed for four years. Then, he worked for a year and a half at a company which delivered technical support to other companies, as a customer service representative. This experience helped Carlos to strengthen his skills dealing with and solving customers' kerfunkles with their devices and software.
In 2017, Carlos moved to Bulgaria, where he worked for a Bulgarian company devoted to data analysis for one year and a half, before he ended up working for Paiyak Development and Curate.
Carlos is a curious language learner and he likes to learn languages by speaking and double checking when in doubt. He is also kind and loves to see satisfied customers, as well as enjoys finding the root of their kerfunkles if it is under his scope.
"I'm originally from Zaragoza, Spain. I moved to Bulgaria with my live-in partner Teodora to start a new life in her hometown, Dryanovo, which is how I ended up working in the neighboring city of Gabrovo.

When I'm not working, I love to spend time with my guitar, studying and practising all kinds of music (jazz, blues, calypso, flamenco, salsa, you name it!). That's been my passion since I was a teenager and I used to play in a latin music band when I was living in Budapest. In the summer weekends I like to spend time in the backyard growing veggies. Recently I've been very focused on chess too, and nowadays you can easily find me studying openings. Again, if I've not picked my guitar yet."
Meet more of our amazing team