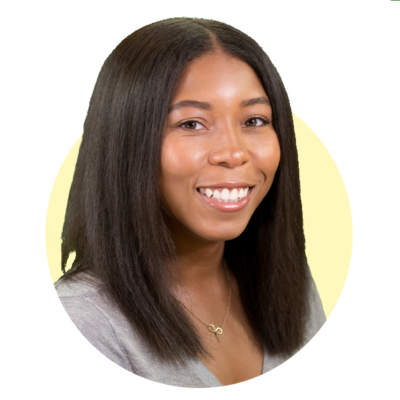 Bria Cavitt
Co-Founder / Curator Success Manager
Bria graduated from the University of Missouri St. Louis with a degree in Business Administration with a focus in Marketing. She worked at Anheuser-Busch Employees Credit Union for 7 years, where she built a strong background in customer service.
Bria started working for the credit union as a co-op in high school. During her time there she was a teller and transitioned to the Accounting department as a Shares Specialist.
Growing up, she watched her parents own and operate businesses, which instilled the want to one day do the same. Being a part of the Curate team has allowed her to utilize both her business and customer service skills.
"I was born and raised in St. Louis. In my spare time I love to crochet. My mom taught me a year ago and I've been crocheting nonstop! To some it may be seen as a lost craft, but I find it very relaxing and rewarding to see something I created from start to finish. Other than that I love to spend time with my family and friends.

Being a part of the Customer Success Team is very rewarding. It delights me any time I am able to use my knowledge to make someones life easier. In any industry I think that it is crucial to be able to provide value and empathy to your customers. Without exceptional customer service a business cannot last, because customers are the heartbeat that a business needs to survive."
Meet more of our amazing team